Endorsement from a talent officer can streamline and expedite processing of the expression of interest for the GTI program.
At the time of this application, we received indication from the Department that they were still processing a large volume of expression of interests from 12 months ago.
Our immigration lawyer managed to get an invitation for the Global Talent Independent GTI program less than 2 weeks after lodging the Expression of Interest. The speed in which we handled this case was crucial to the success of this case. 
When the client first approached us, he was 54 years of age, turning 55 in less than 10 months. The GTI program has an age limit of 55 where candidates above the age of 55 (and below 18) would only be invited if they could demonstrate that they could bring an exceptional benefit to the Australian community. This is in addition to demonstrating that they are exceptionally and highly skilled in a target sector with an internationally recognised record of achievements. 
The client became an Australian permanent resident within 6 months of initial contact with us during the pandemic. 
Difficulties with this case
At that time, the Department indicated that they were still processing expression of interests for the GTI program lodged 12 months ago. If we followed the standard steps, it was not possible for our client to obtain an invitation before he turned 55. Whilst he can still apply for the visa after he turns 55, it would be increasingly difficult as he would need to show how he could be of exceptional benefit to the Australian community. 
As the GTI program is already designed for those of a high calibre, it would be difficult to show that this particular client had anything above and beyond the usual candidates for this program. 
How did we obtain an invitation for the GTI Program in 2 weeks?
We began with liaising with a talent officer who you can then name in your expression of interest. Although they are not the ones who will be reviewing the formal EOIS or issuing invitations, they can give you a good idea of how well-presented or prepared your EOI is. This can save a lot of time if all information and documents are prepared before submitting.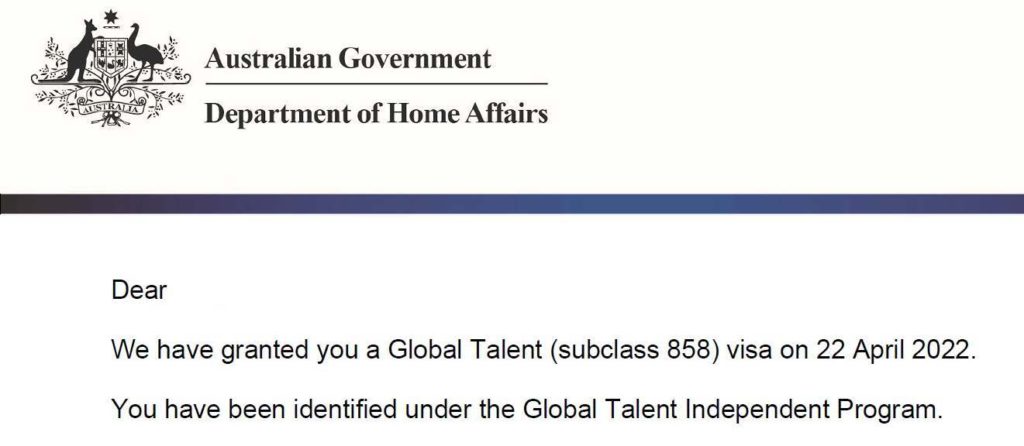 In this case, we managed to obtain the invitation in less than 2 weeks and the client became an Australian permanent resident well ahead of his 55th birthday. 
You can get in touch with us to discuss further: Book a Consultation 
Testimonial

Obtaining endorsement for the GTI Program
Need to consult with us? Book an appointment today.
Our team will give you expert advice that has been specifically tailored to your case.
Fill in the questionnaire here and we will call you for an obligation-free assessment. During this phone call we will run through your initial concerns and needs and book in a time for a more detailed consultation.
Our consultation session runs for 30 minutes which will allow us to present to you a detailed strategy to meet the concerns and needs you presented to us in our initial phone call.
Our fee is $150 + GST for a 30 minute session. You can book in a consultation by calling us, emailing us or filling in the Contact Us form.
Settling the strategy and getting started
At the consultation, we will generally present to you a few selections of the best strategies.
We will also balance the time required, costs and difficulty so that you can choose the strategy you are most comfortable with.
Then we will handle everything on your behalf.